Tina Hendrix Music Academy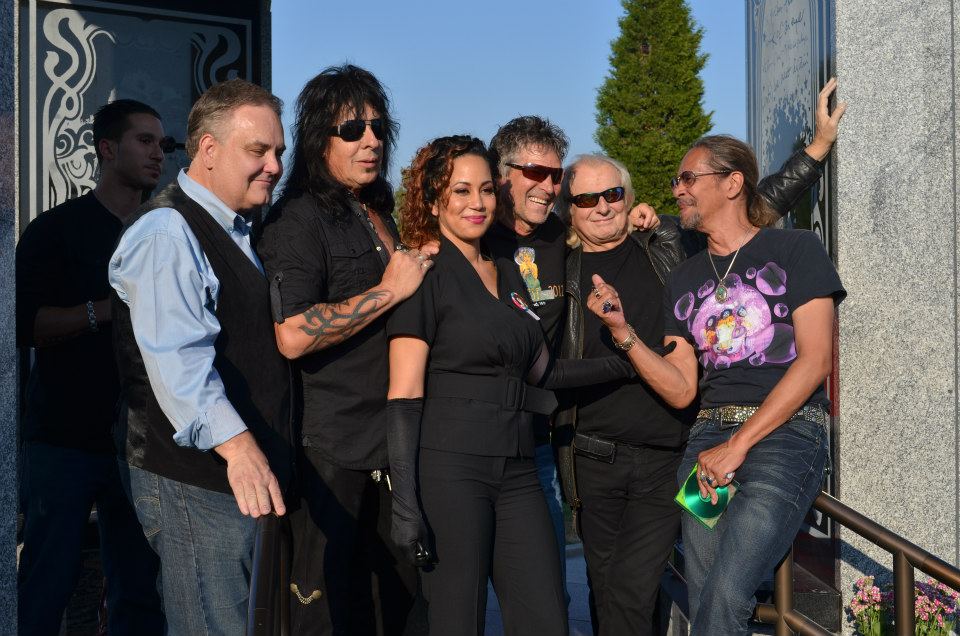 HENDRIX MUSIC ACADEMY MISSION:
The mission of the Hendrix Music Academy is to provide Music Education, Intervention and Mentoring programs to At-risk youth so that they can acheive their highest potential as musicians, leaders and global citizens. The Hendrix Music Academy is a place that gives young people the opportunity to learn how to express themselves musically, in an educational and safe environment.  It is our belief that if we give the youth of our community a "voice," we can reduce their participation in illegal activities and violence.  Youth will learn how to create and record their own musical expressions.  Youth participants will work as a team and learn important social skills while learning about music production in a professional recording studio. 
Left to Right: Jerry O'Day, Randy Piper, Tina Hendrix (Niece of Jimi Hendrix), Roger Fisher (Rock and Roll Hall of Fame - Class of 2013), Alan White (YES) and Leon Hendrix (Brother of Jimi Hendrix).